Use our online portal to obtain a quote.
Customers with an XGS account can login our customer portal at https://my.xgsi.com/ to obtain an instant quote.
Request a Quote on the XGS Customer Portal
To request a quote, login into the portal with your username and password. From the home screen, navigate to the rate request from by using the menu on the left-hand side of the screen.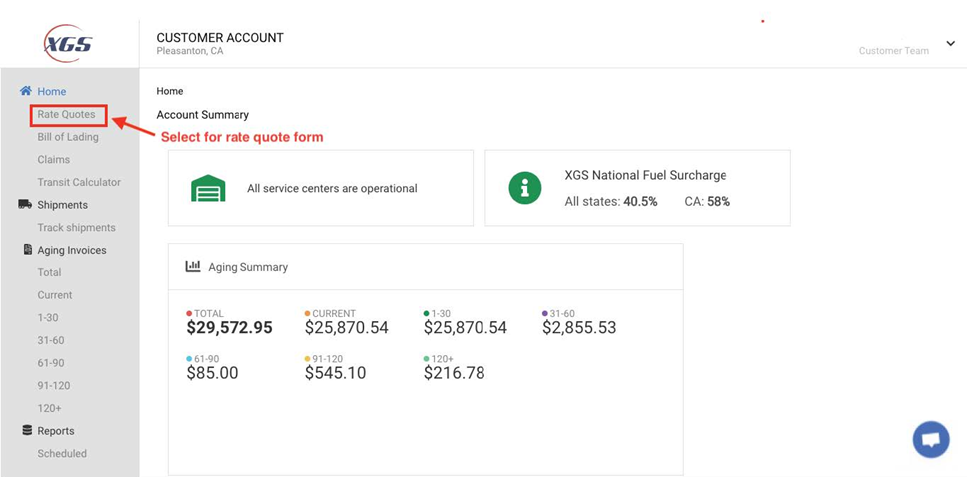 Click on the button 'New Request' and complete the form. To complete the form, you will need to add your pickup location, tender date, destination location, any special services you want added, and the information of items you want to be shipped. Once the form is complete, hit the 'Get Rate' button below to get you your quote. If you wish to continue and purchase this service, click on the 'Request Quote Number' button.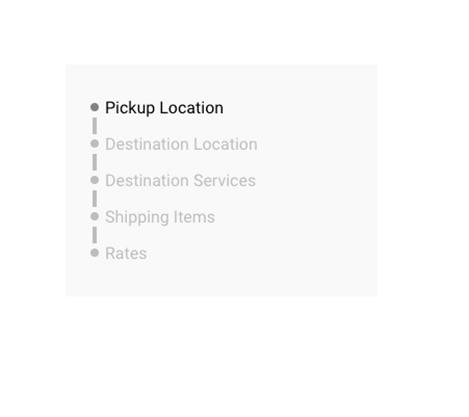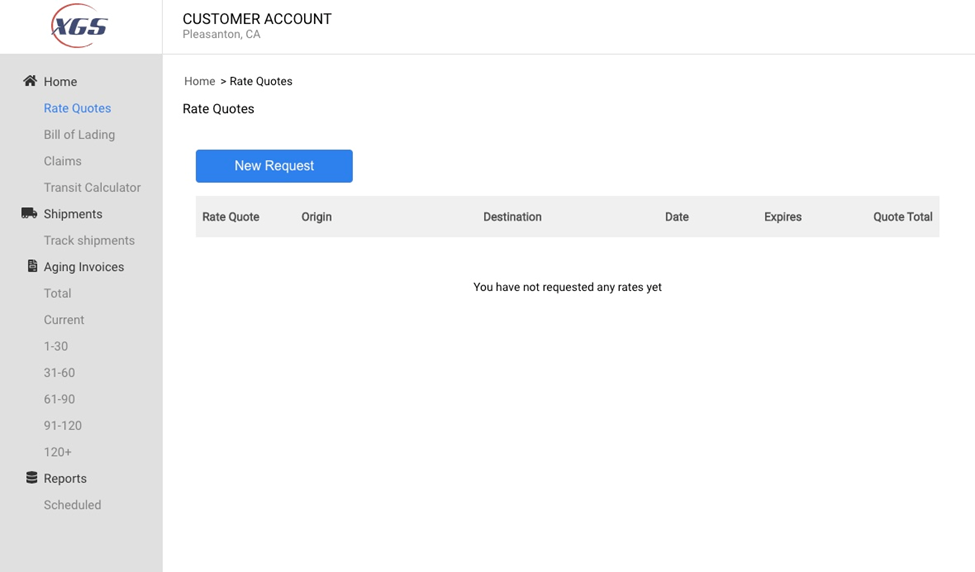 NOTICE: Rates are based off current XGSI 3500 tariff unless special pricing is assigned to your account. All quotes are subject to published customer pricing and the terms of any XGSI 3501 rules tariff items applicable at the time of shipment. Quotes are valid for 15 days from issues date only.